Exploded View Of Indoor Playground
Angel playgrounds are proud to say we are a company from China that service clients worldwide. We know how important that you bet best possible price for your indoor playground, save cost on purchase without any compromise on quality. It is important to work with a reliable supplier to buy from the manufacture. We believe that you have the right to know all possible details regarding the product, that is what we do, we share all information with you no hiding extra cost, no hiding material and manufacturing technique. No matter where you located, playground sets from Angel playground are manufactured in compliance with international safety standards as TUV, You playground will pass locally safety inspections. With well designed and strictly selection on material minimized the accident that injury the players. The safety of playground is the top priority for any indoor playground owners, when do purchase you need to make sure the playground sets you purchase is the highest quality as well as in compliance with the international safety standards. Any playground set which not meet the safety standards can be hazard to kids play on them. To guarantee that our clients have safety and high quality product is by great investment in research, production equipment, manpower resource and the most important experience. Angel Playground Company have more than 20 years of experience on playground equipment development, we understand the need of kids, the significance of safety.
The rainbow theme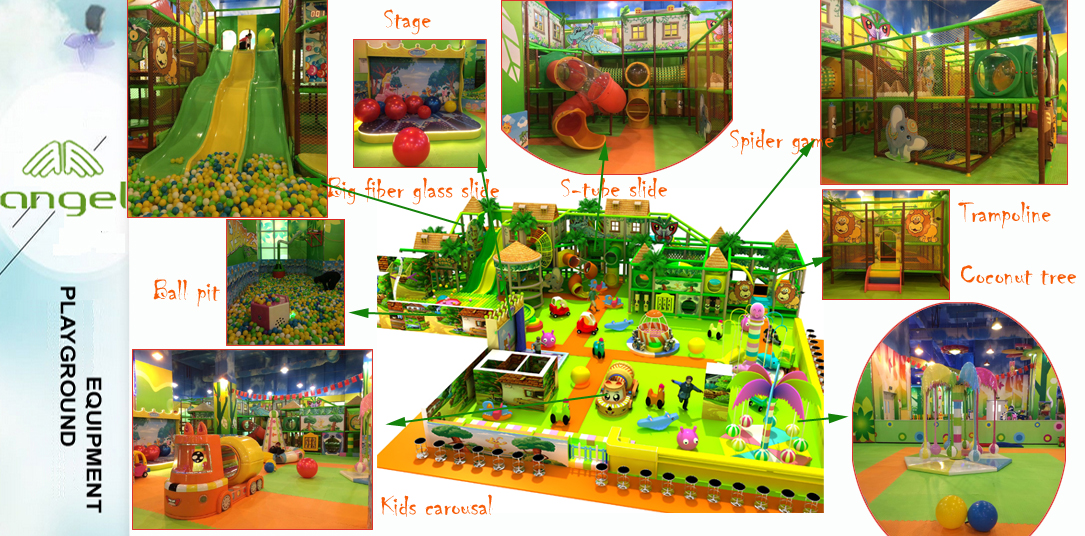 The forest theme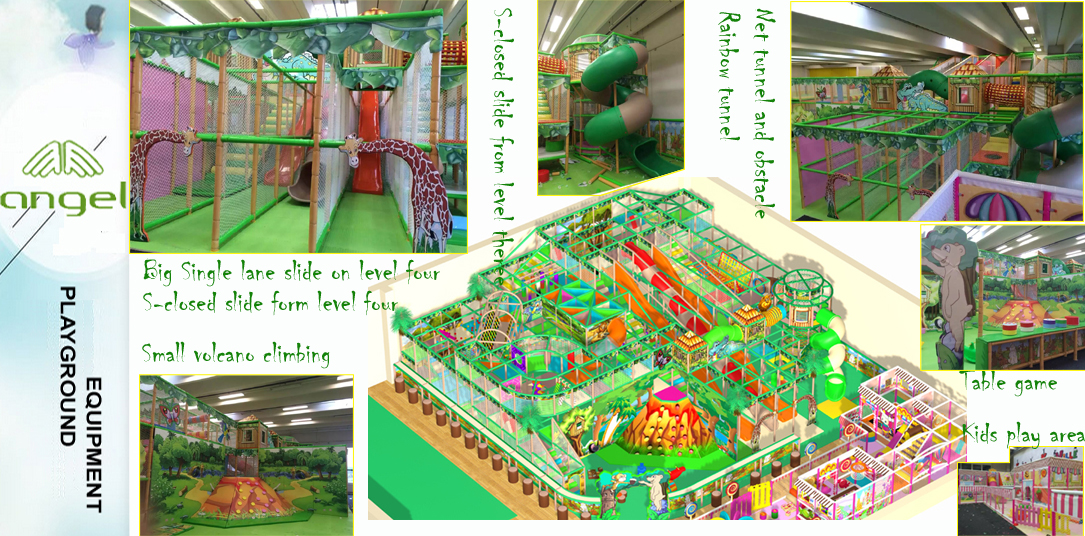 The Ocean theme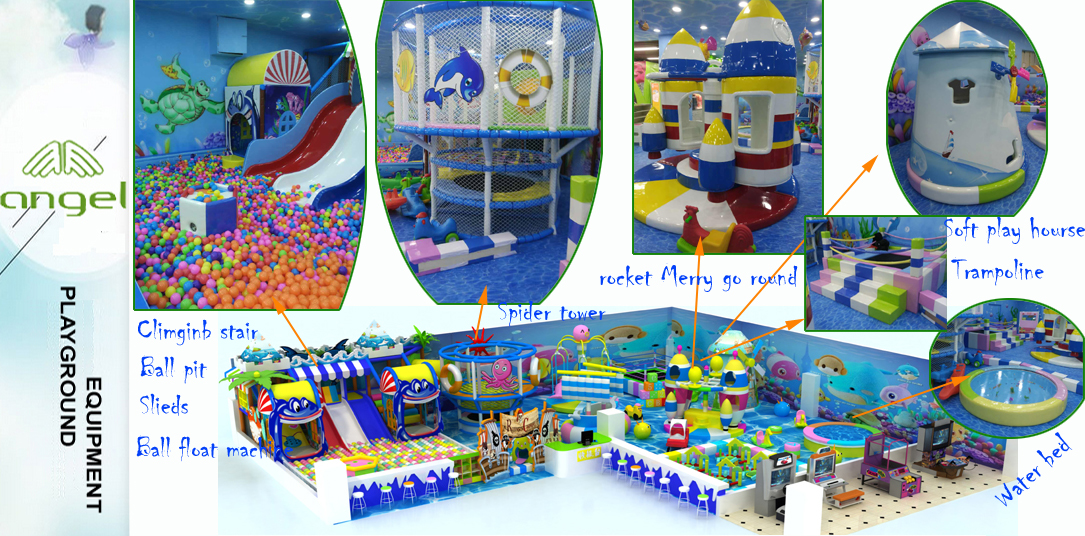 The Castle theme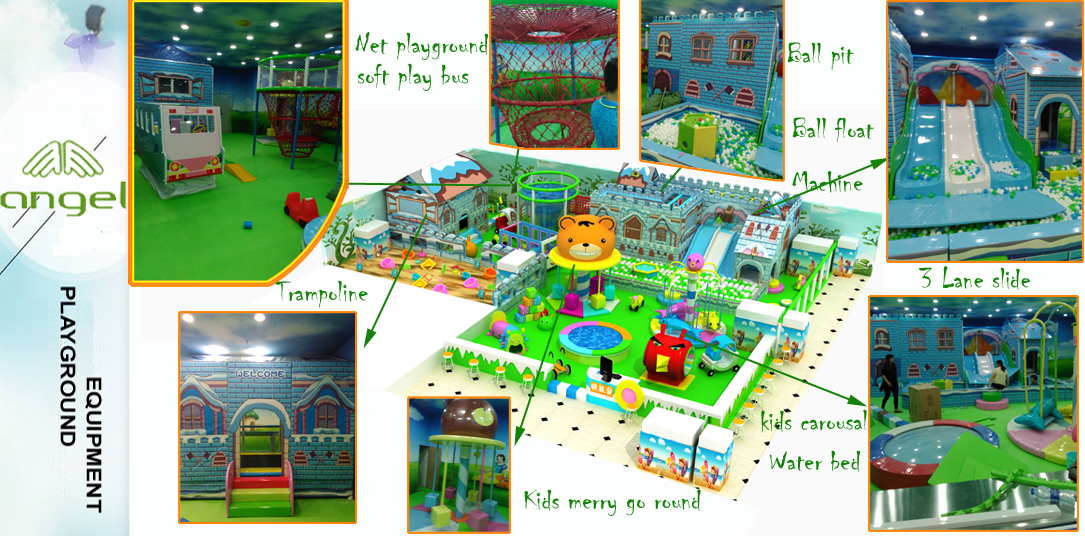 The Ice Age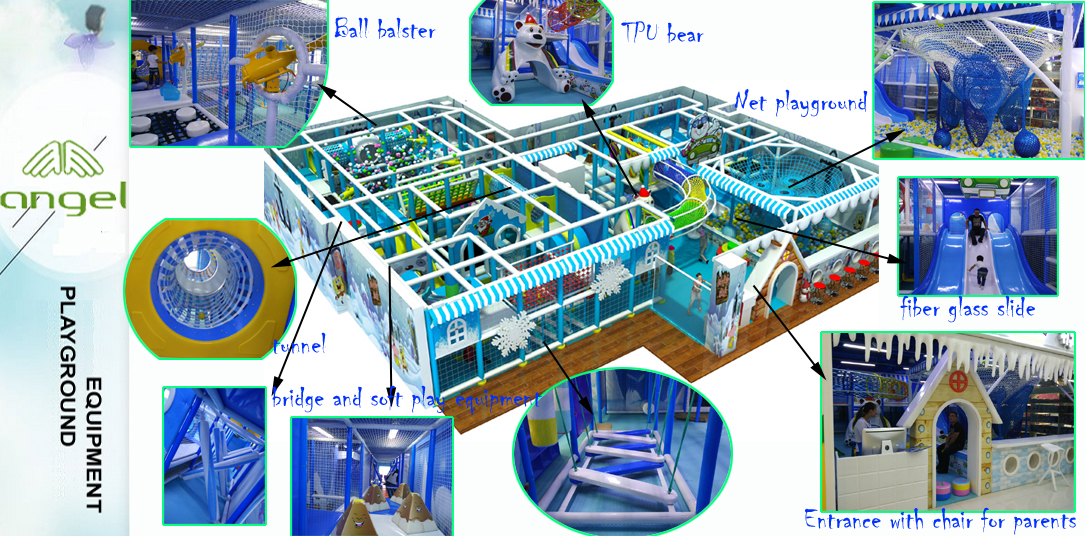 The Tree house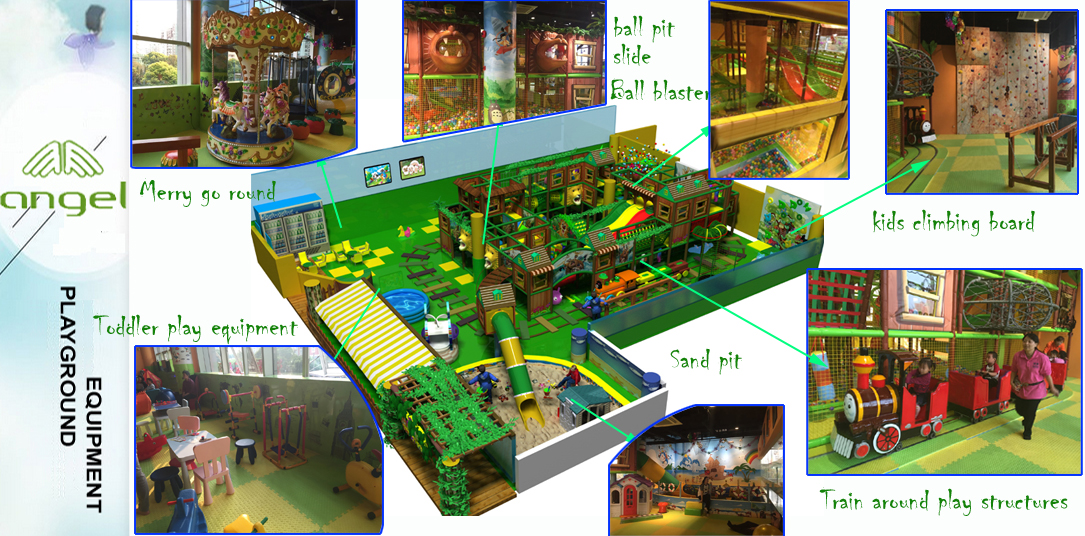 Million Balls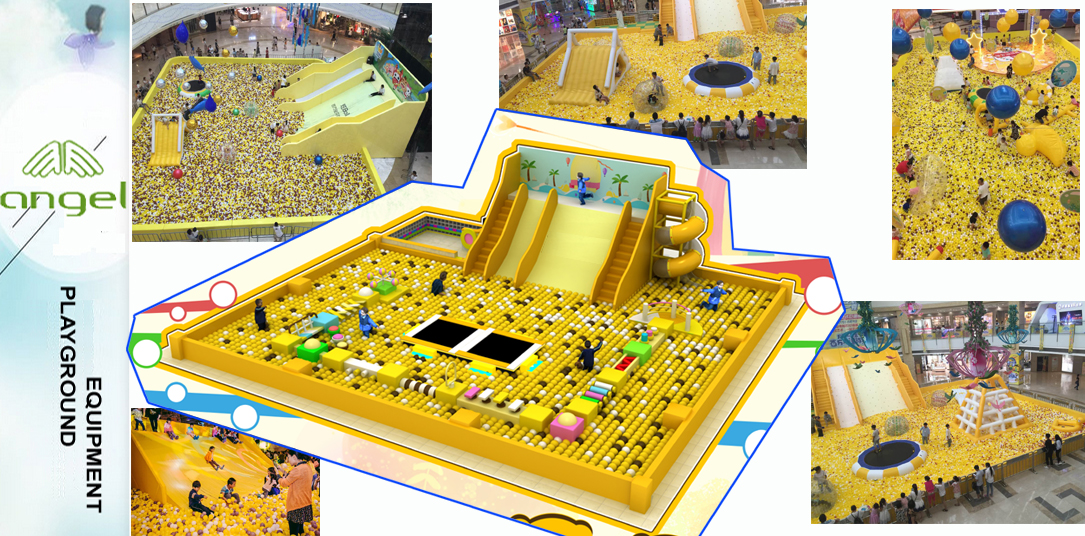 Clients from China market have using our product for decades, so for kids from more than 55 countries are enjoy the play structures from us. All the playgrounds that we installed have passed the safety inspections, our clients running successfully business with assist from us.
Products that we export to America, Canada, Brazil, Panama, Venezuela, Chile, Ireland, Slovakia, Spain, etc are all past the inspections. You have no worry on the safety and material we apply for playground sets. Each country have their own national standard, we are maker sure to meet the standard by follow the most strict one!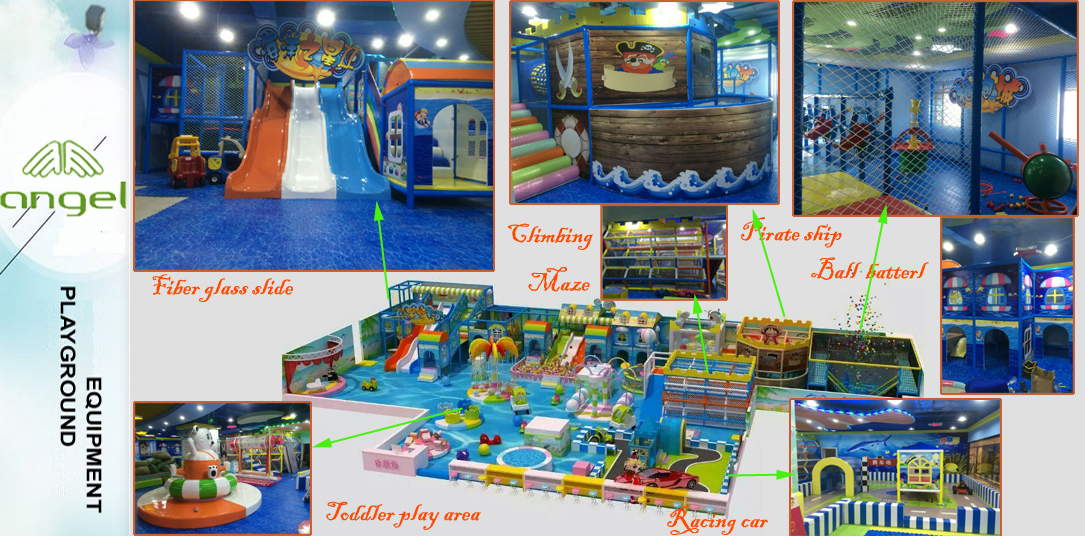 As the main international standards for playground equipment, EN1176 are made for both outdoor playgrounds and indoor playgrounds, the material that we used in our product have been tested and certified by EN1176 standard.
As the most professional indoor playground manufacture, we followed strictly the international standards from the stage we make the design, we inspect your order before delivery and help you finish the final process-installation. Contact with us and get the testing report and certification.