Material
High quality indoor playground equipment from "Angel Playground"
As one of the earliest indoor playground supplier in China, We start indoor playground since 1994.
"Angel Playground guarantee high quality be using good material, Such as strong net and environmental - friendly safety mat, PVC coated pipe and high density sponge, High quality material keep you system running well, after years experience on indoor playground, We already developed wide range of "Theme".
Advance technology and high quality material are keys keep you play system sustained success, not suffer frequents system down, "Angel" has been the most trusted supplier of indoor playground equipment.
No.1

Not all net are same! Our net more thick! Not all Pipe Cover are Durable

No.2


Not all mat are Environmental Protection Not all ball are strong
No.3

No.4

No.5

No.6

No.7

No.8

No.9

No.10

No.11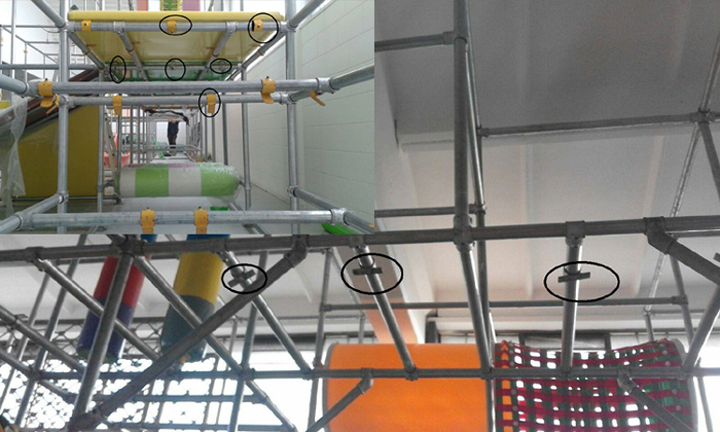 We will attach fastener under the platform, Make sure the the platform will not move.
No. 12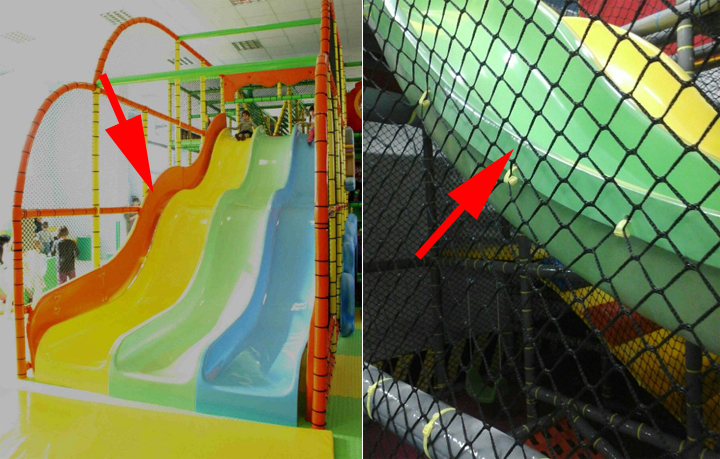 Soft protection board (Made by PVC, wooden and Sponge) for slide, We haveprotection board and Soft Pad for all fiber glass slide.
No.13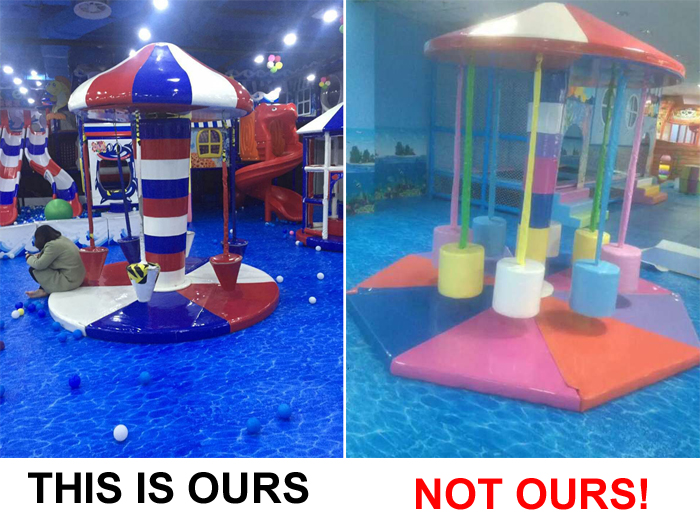 There are huge different on quality, Choice you supplier carefully very help you save lot of trouble!
Best price from "Angel Playground"
Save cost is benefit for playground owner either for home use indoor play area or commercial indoor play center, Shortcut way is buy direct from factory not any dealer! "Angel playground" export directly to you.
Angel playground located at the most advanced industrial area (Yongjia, Wenzhou China), All accessories are produce by "Angel playground" and material near our industrial park. Which provides the foundation of highly efficient and low cost! Angel playground pass these cost saving to our clients. That is how we can offer competitive price.
Service & support from "Angel playground"
What exactly support from Angel playground, What is the different with other manufacturer on service of indoor playground! Connect with us you will fully understand.
Our service even beyond the product itself! We walk you throng each stage form generating ideals on design until indoor play area open for business. Read more how we do by click (Who are we)