News
How To Choose Playground For 1 Year Old Baby
Views: 2408 Update date: Mar 02,2019
One-year-olds are pretty good at doing a few things for themselves, such as eating with their fingers, helping their parents dress them, and turning the pages of a storybook. Today we will help many parents how to choose playground for 1 year old.
Sometime baby more like to stay with their mother. They are small, very vulnerable, and dependent on their parents, but sometimes they are also bored and eager for something new to accompany them. A one-year-old child is like a marshmallow and needs to play a very soft and safe toy.
When choosing toys for children, parents should fully consider that they should not buy sharp and hard toys, because these toys can easily damage the child's skin. Of course, we also need to pick out toys that are quality-free and pollution-free, because children's skin is very susceptible to infection.
Indoor soft play equipments use soft 1000D PVC, foam and other materials. When you touch the equipments you can feel, wow very softable. This play equipment can protect kids' skin. And can let them enjoy their childhood. Indoor playground consists of different equipments. For the 1 year old baby, You can choose role play house, ball pit , some soft climb equipments, small slide and so on. 1 year old baby not good at play big equipments. They are small, they need parents to accompany them.
Why to choose indoor soft playground for baby. Because this kind of playground can let Parents and children can play together to increase the feelings between parents and children. Role play house can let dot secret feeling, can let them feel this space belongs to them only. Different house games allow young children to experience work in different industries ahead of time.
In summary, I think parents should now know how to choose a playground that is really suitable for their children. Keep children away from electronic products and give their children a wonderful childhood.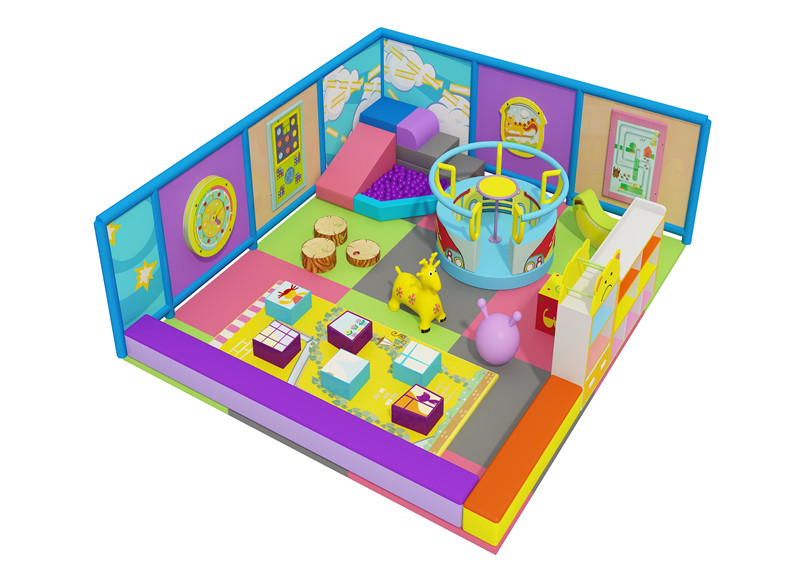 Comments

Lyndsie Montgomery Says:
We are looking for an indoor playground for our church.

Angel Playground Equipment CO.,LTD Says:
We will contact you by email And share you some models

Ash Says:
Hello there... do u help someone to start the business with kids indorr playground including all different kind of theme example jungle, science, disco, farm and more. Do u know the process?

Angel Playground Equipment CO.,LTD Says:
We will share you more information by email. Thanks for contact us!

Othan Says:
I would like to know the price for Code: A1623 Code: D1618Code: D1620 and if you ship to the Caribbean

Angel Playground Equipment CO.,LTD Says:
Hi Dear Jane will give you the quotation and check the shipping cost for you as soon as possible.

Blat Says:
I am interest in the soft playground, please give me more details.

Angel Playground Equipment CO.,LTD Says:
Jane will contact you as soon as possible

prudence bakare Says:
am looking for an indoor play equipment for special children .

Angel Playground Equipment CO.,LTD Says:
We will share you more information of indoor playground to your email
Leave a Reply
Your Phone & Email address will not be published. Required fields are mareded*