News
Indoor Jungle Gym Aggravate Baby's Immune System to Defeat Disease
Views: 1367 Update date: Dec 29,2017
As parents, the first that worries parents is the sickness that baby caught. It is more suffering to see their baby in pain than they got ill themselves. When kids are sick, it usually takes weeks or months to get them back to a healthy state again because their immune system has not well developed to protect them from the damage of disease. Therefore, the first and most emergent thing that parents should play attention to on the process of their growth is to help them to build up a good body. It's wise move to take children to the indoor jungle gym to do some exercises to strengthen their body. Baby jungle gym activities are not only easy for kids to accept, but also full of attraction to kids.
To begin with, moderate exercise in kids' life is more efficient than only a set of good eating diet. With the obvious development of both our society and people's living standard, people now get more accesses to food containing more nutrition and energy than what we got a decade ago. However, parents should not only rely on food to improve their immune system, it is also necessary to take them to the indoor jungle gym to join in some activities once or twice a week.
Next, activities in jungle gym will bring less harm to their body if they hurt themselves by accident. Compared with many outdoor playground, indoor playground is equipment with a rather complete protecting system to keep them away from serious hurt, we've got sponge mat all over the play center, babysitters walking around to make sure kids are not doing something both dangerous for themselves and others, and the play equipment used there is carefully chooses so that it will not hurt kids badly.
Last but not least, baby jungle gym activities efficiently solve the problem that kids being reluctant to do exercises. Children always can devote their attention to exercise if they felt exercises dull and they are compelled by their parents to take it. They want something that attracts them, that make exercises more like games instead of a task they are asked to finish. I think the only place to make exercises an interesting thing will be the indoor play area.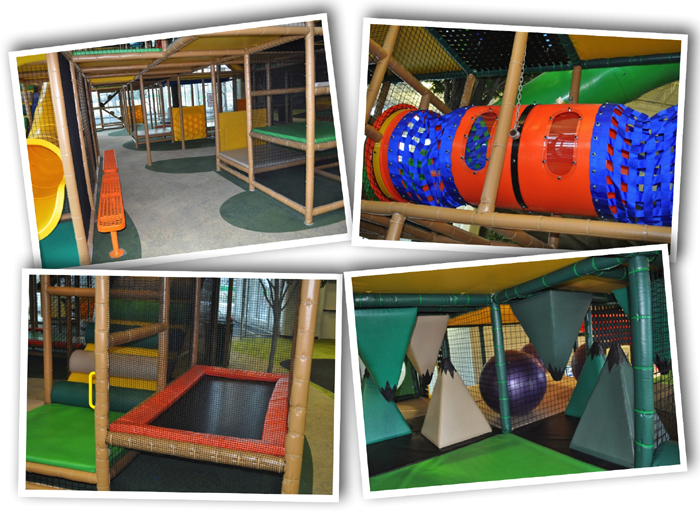 In conclusion, I have to admit that there are many ways to improve children's immune system and defeat disease by making use of technology, food, medicine, etc, but the most original way to build up their body and meanwhile to diminish side effect is by doing exercise. Indoor jungle gym activity is no doubt to children's liking.
Copyright Reserved by Angel Playground Equipment Co.,Ltd.
Comments

Lyndsie Montgomery Says:
We are looking for an indoor playground for our church.

Angel Playground Equipment CO.,LTD Says:
We will contact you by email And share you some models

Ash Says:
Hello there... do u help someone to start the business with kids indorr playground including all different kind of theme example jungle, science, disco, farm and more. Do u know the process?

Angel Playground Equipment CO.,LTD Says:
We will share you more information by email. Thanks for contact us!

Othan Says:
I would like to know the price for Code: A1623 Code: D1618Code: D1620 and if you ship to the Caribbean

Angel Playground Equipment CO.,LTD Says:
Hi Dear Jane will give you the quotation and check the shipping cost for you as soon as possible.

Blat Says:
I am interest in the soft playground, please give me more details.

Angel Playground Equipment CO.,LTD Says:
Jane will contact you as soon as possible

prudence bakare Says:
am looking for an indoor play equipment for special children .

Angel Playground Equipment CO.,LTD Says:
We will share you more information of indoor playground to your email
Leave a Reply
Your Phone & Email address will not be published. Required fields are mareded*