Ocean Theme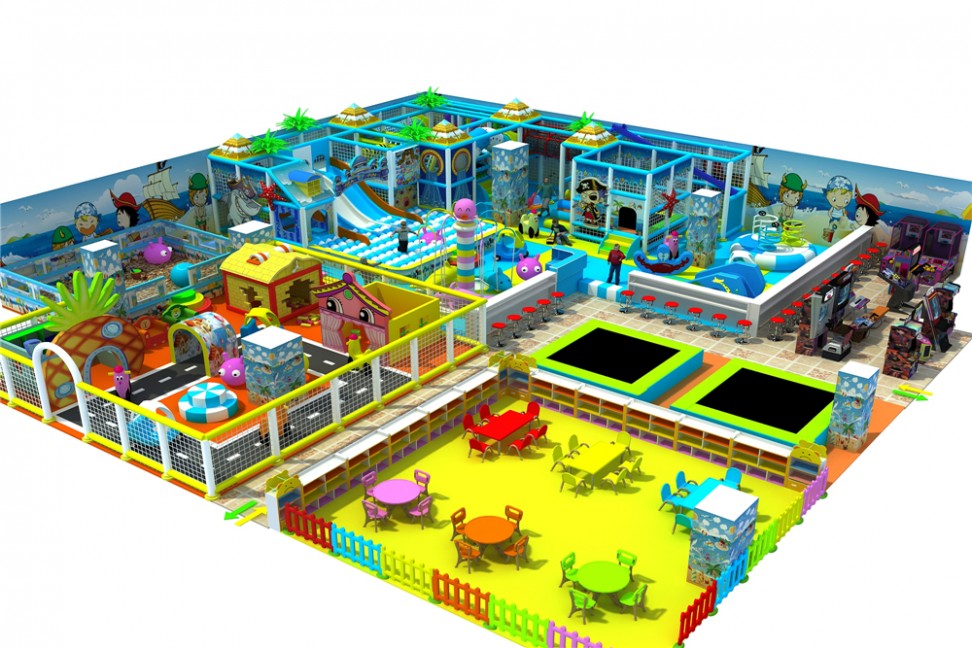 Specifications
indoor playground prices
Code: D1602
Size(CM): 2050x2050x280
Size(FT): 67.2x67.2x9.2
Price(FOB):$28300.00
Product Details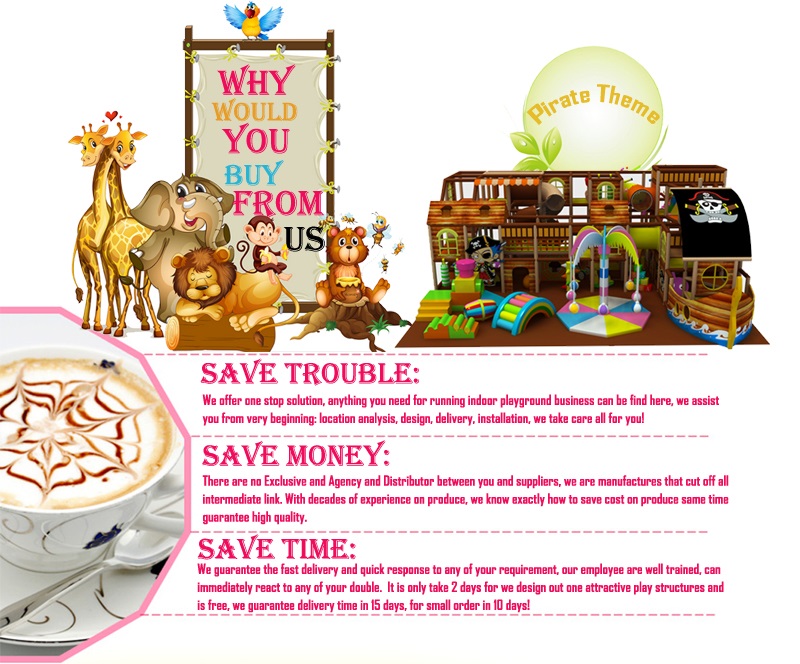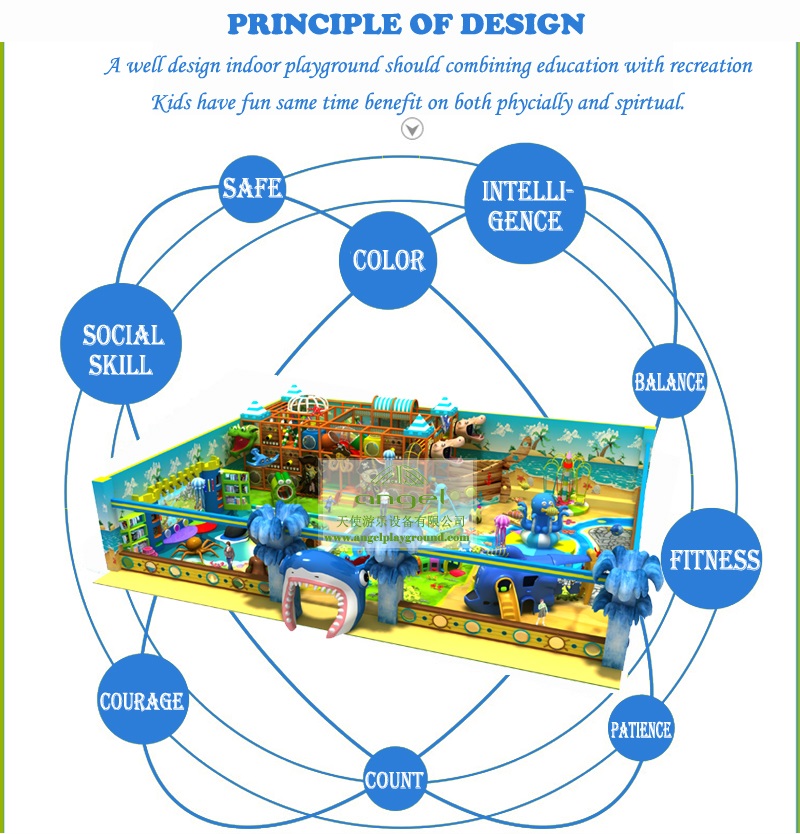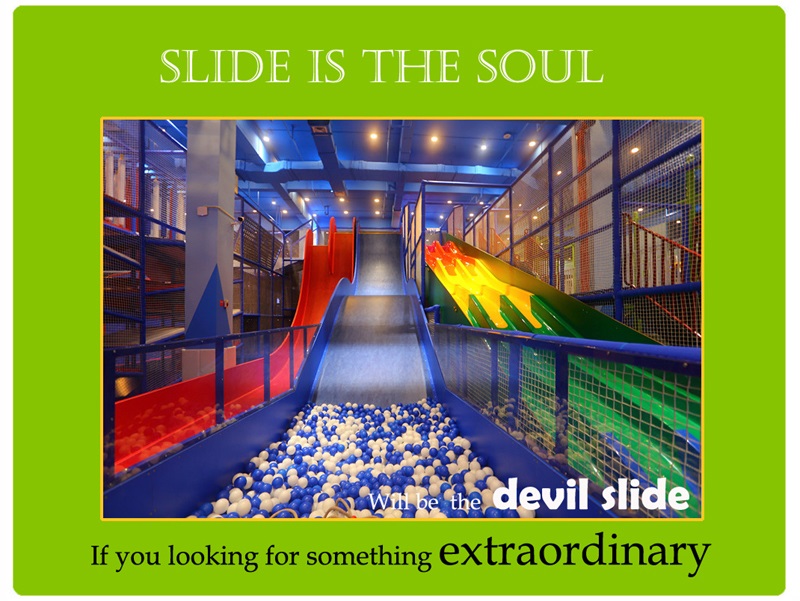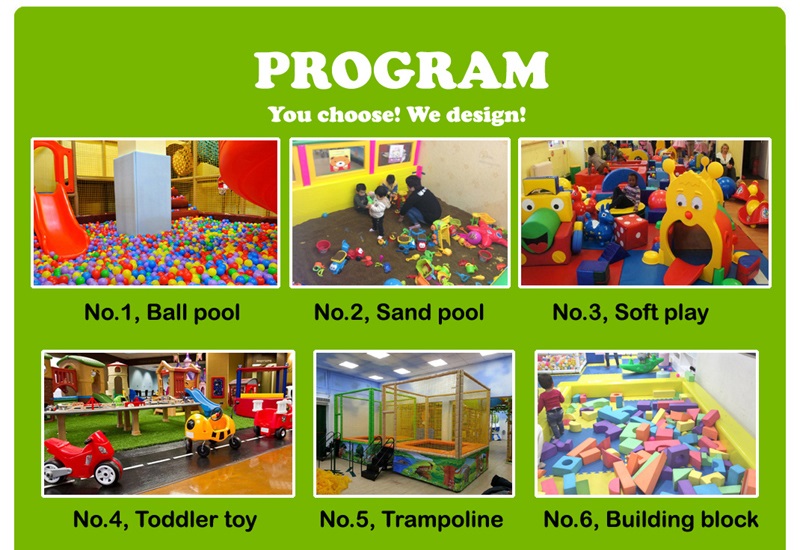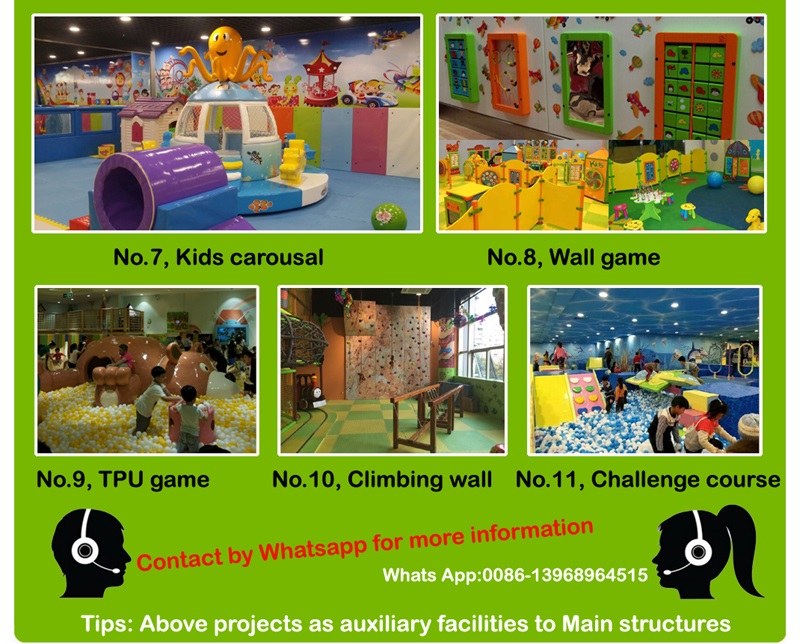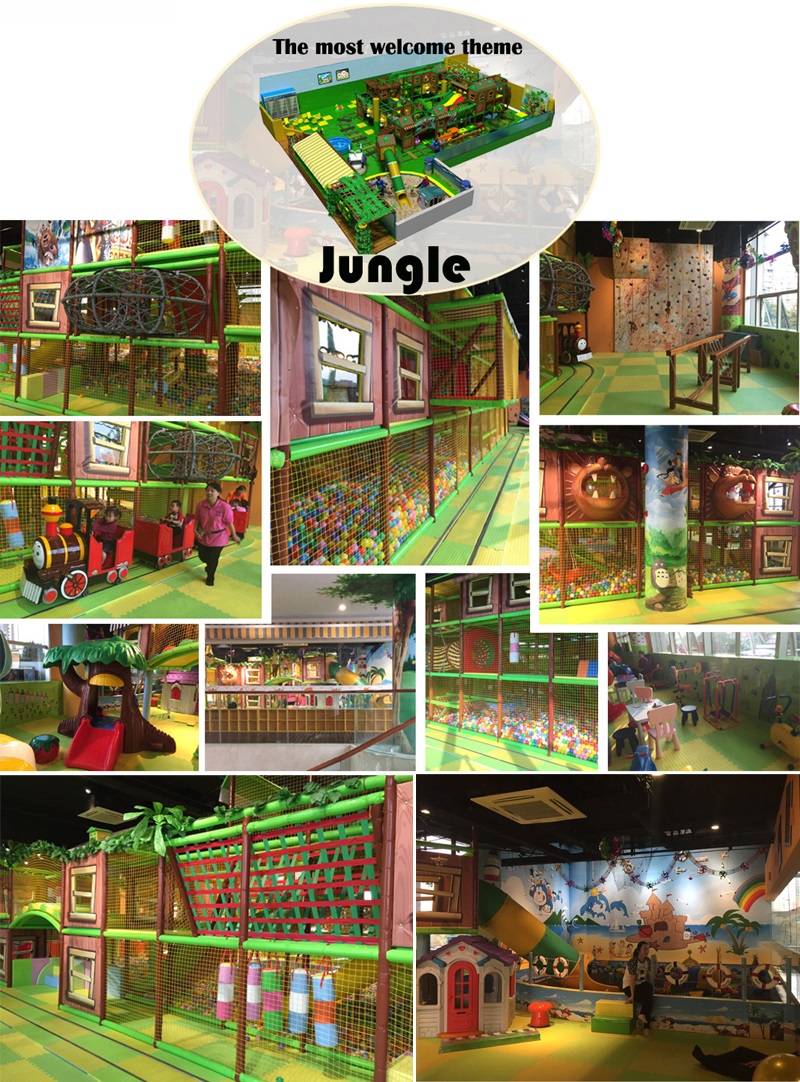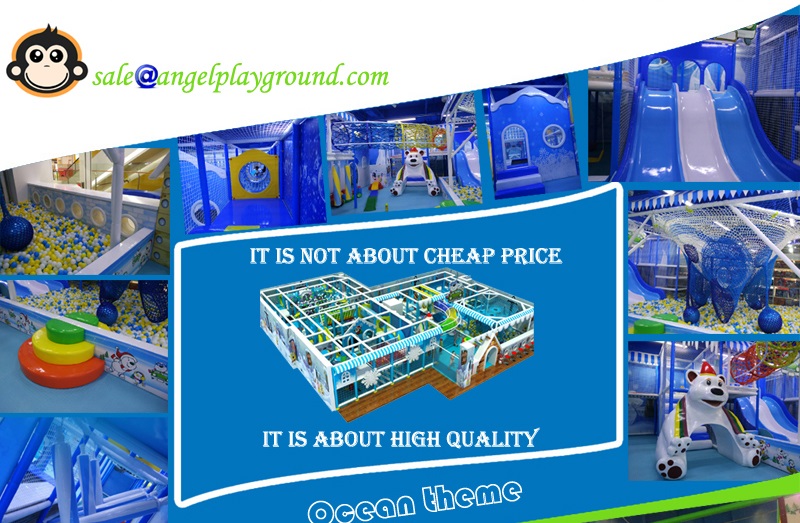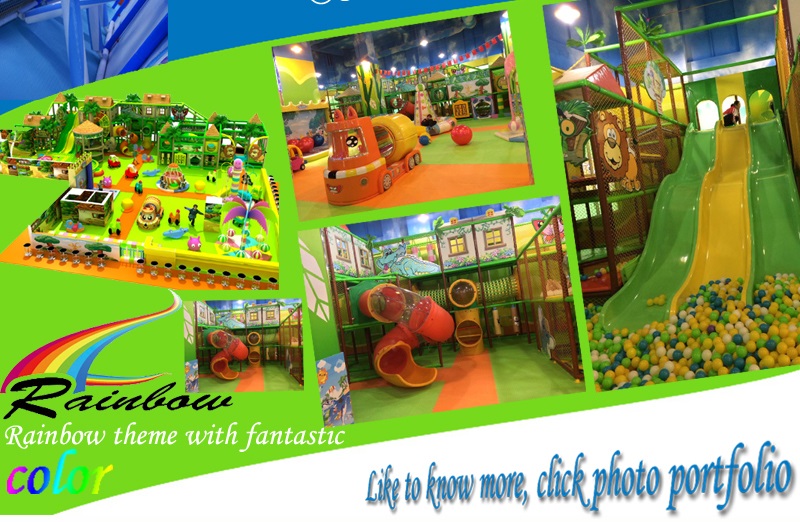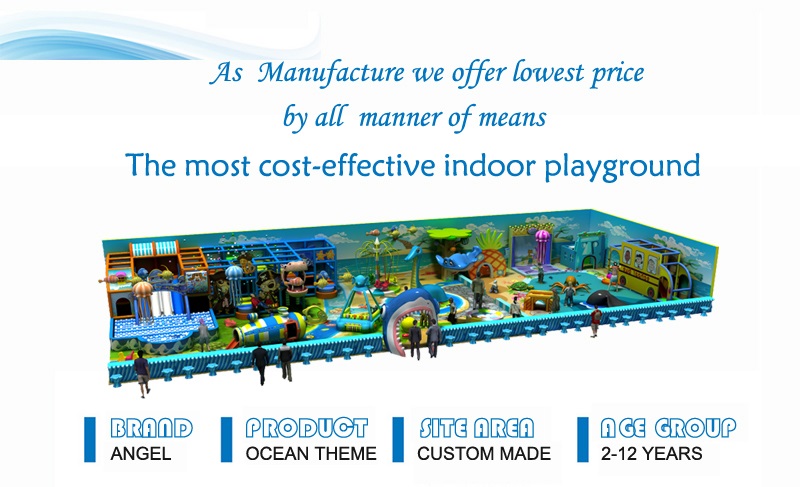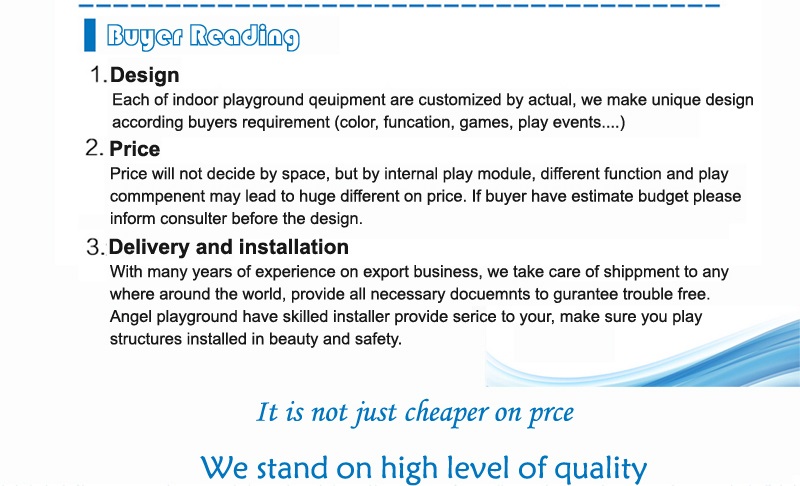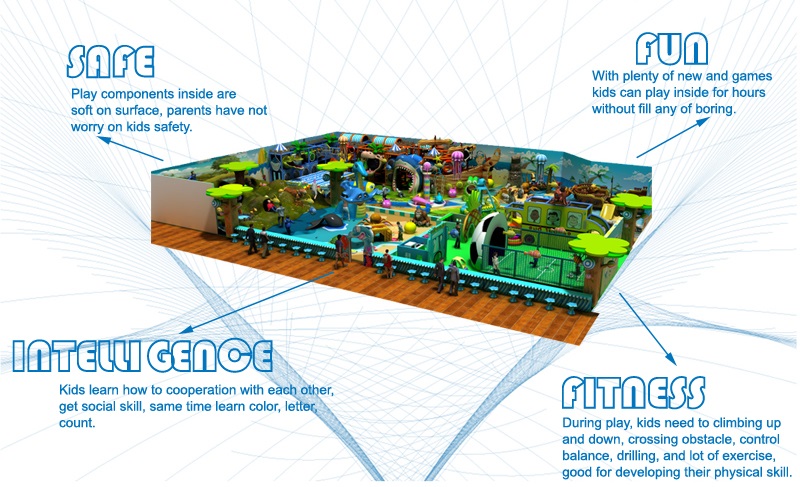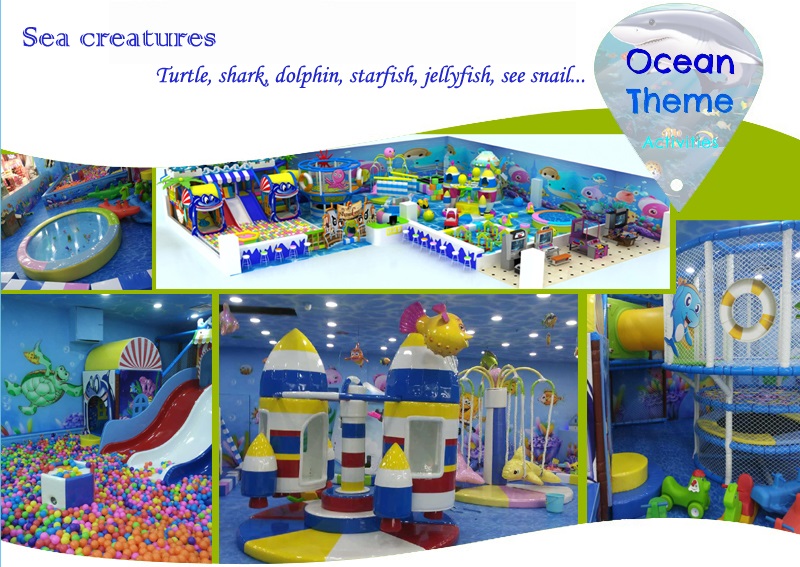 Indoor Playground to me is a Work of Art
How can we assess the value of a piece of art work? What kind of object do you think can be defined as a piece of art? It's a problem that has obsessed art critics for many years. Some of them assert that art must be widely understood to have merit. In my opinion, however, the final objective of art has little to do with cognitive understanding, that is, the value of any work is in the eye of the beholder, whether the person that understands it is only the artist himself or the whole of earth's population. Indoor playground in my eyes is a work of art that has its own value. Kids in the indoor play structure are an important part that forms its merit, which can never be substituted by anything else. In the following passage, I'm going to illustrate my reasons of why I cherish indoor playground as a work of art.
In the first place, the most obvious value an indoor jungle gym has is that it produces a lot of laughter in the world by amusing the kids. in children's eyes, indoor playground is a secret garden in which they can do what they like, thing that would make them feel satisfied and happy. They are the art created for children all over the world. Maybe parents can't appreciate its beauty, but children can always find out its attraction.
In the second place, indoor jungle gym has its own feature in decorating a place with colorful equipment. Like our own home, indoor play center has its own taste in decorating is room so that it can attract kids and parents. The decoration that makes the place beautiful and interesting, without all these contributions, it will no doubt fail to make someone feel delight while playing inside.
Finally, indoor play center help to facilitate children's growth in an invisible way. Many parents today are inclined to send their kids to different tuition should to learn may skill so that to cultivate excellent kids who will be good at something in different field and for the purpose on not having them lag behind other children. In my opinion, they are actually depriving their right of having a light and burdensome childhood. Therefore, indoor plays cite helps to make up their loss in childhood.
To sum up, the ultimate value of art lies in the depth and width. So does the value of an indoor playground. Both parents and kids have different reaction to the value of indoor play structure because of their different backgrounds and tastes. But I sure that there must be a group of people share the same idea as I do.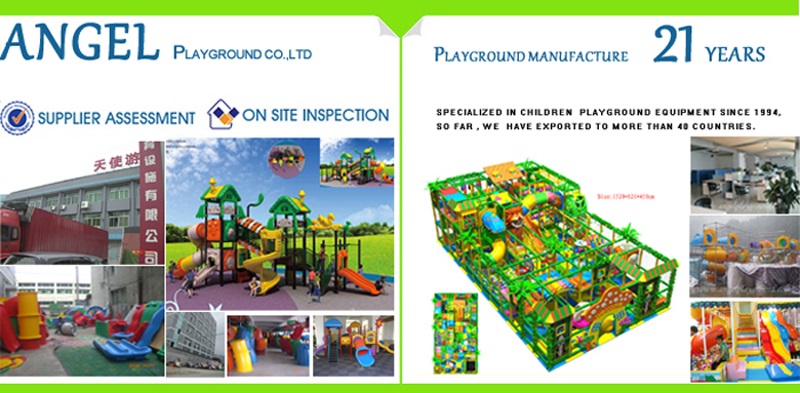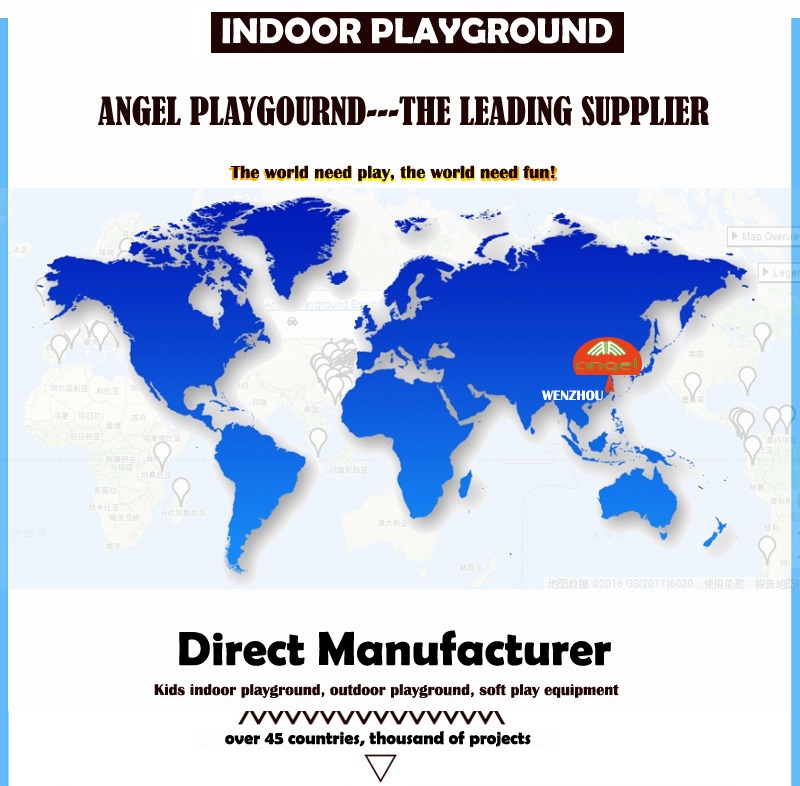 Copy right by Angel playground equipment©, please site the origination when you quote the information!
Reviews


Cipreanna Strickland Says:
Hello very interested in layout will you please email me more info.

Angel Playground Equipment CO.,LTD Says:
Hi Dear Thanks for contact us! We will share you by email later


Genesis Wilder Says:
Can you email me as soon as possible to talk about layout plans

Angel Playground Equipment CO.,LTD Says:
Thanks for contact us! We have sent you information about the playground by email!


zonghan li Says:
hi this is Brian. I really want know how much u guys will help us to set up everything.

Angel Playground Equipment CO.,LTD Says:
Hi Brian Nice to talk with you, We will share you the all projects to your email.


Tisjan Abazaj Says:
Hello my name is Tisjan Abazaj, I'm looking to open an indoor playground about 2.000-2.500sqft in Mesquite Texas, I would like to get a quote of an project such as candy theme. Thank you!

Angel Playground Equipment CO.,LTD Says:
Hi Tisjan. This is USD12800. I have sent email to you yesterday, But it was returned.. My Whatsapp number is 0086-13362766972. You can contact me by Whatsapp.


Sumit Gulati Says:
How much is the price for this set up ?

Angel Playground Equipment CO.,LTD Says:
Hi This design is USD23,460. Do you have layout? We can make new design for you. Regards Kate
Add a Review
Your Phone & Email address will not be published. Required fields are mareded*