News
Knowledge: What is indoor playground
Views: 1704 Update date: Dec 21,2017
Indoor playground no long just simple indoor climbing frame as beginning in 1990. Now it is combination play centre include (1, Indoor play frame. 2, Electric driven carousel. 3, Toddler play area. 4, Ball blaster area, 5, Soft play. 6, Explore facility. 7,Multi-fucation trampoline. 8, Bouncer. 9, Table and wall game. 10, Rest area)
Today
indoor playground
has enjoyed immense popularity all over the world. It is including big range of play event serving different age groups, toddler play area design for children from age 3-6 years old, indoor frame for children from age 3-12 years old, explore facility for kids from 6-15 years old and multi-function trampoline for kids from 4-15 years old.
Indoor play centers located in interior environment or outside door but with cover on ceiling also called

indoor playground, It is specifically designed for kids to play inside and have fun, All solid structure surface are wrapped in soft foam to absorb impact when children fall or bounce around. Children are security in fixed space, Net blocked for protection from any harm! As such

indoor playground

is more safe compared with outdoor play equipment!
The revenue of indoor playground come from hosting party, toys sale, birthday part, drinks and ticket sale.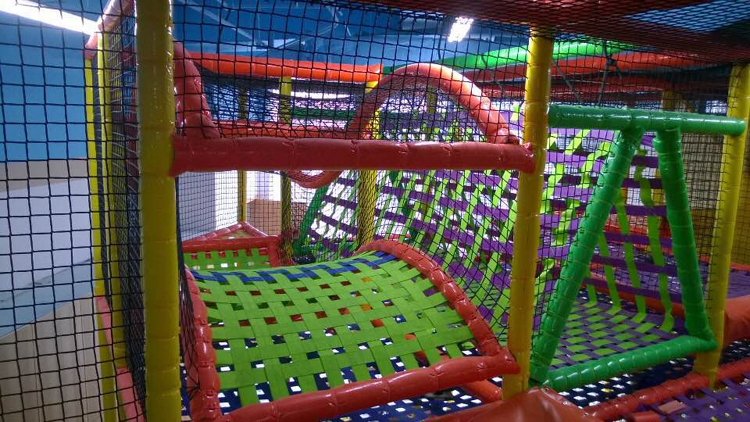 Copy right by Angel playground equipment©, please site the origination when you quote the information!
Comments

Lyndsie Montgomery Says:
We are looking for an indoor playground for our church.

Angel Playground Equipment CO.,LTD Says:
We will contact you by email And share you some models

Ash Says:
Hello there... do u help someone to start the business with kids indorr playground including all different kind of theme example jungle, science, disco, farm and more. Do u know the process?

Angel Playground Equipment CO.,LTD Says:
We will share you more information by email. Thanks for contact us!

Othan Says:
I would like to know the price for Code: A1623 Code: D1618Code: D1620 and if you ship to the Caribbean

Angel Playground Equipment CO.,LTD Says:
Hi Dear Jane will give you the quotation and check the shipping cost for you as soon as possible.

Blat Says:
I am interest in the soft playground, please give me more details.

Angel Playground Equipment CO.,LTD Says:
Jane will contact you as soon as possible

prudence bakare Says:
am looking for an indoor play equipment for special children .

Angel Playground Equipment CO.,LTD Says:
We will share you more information of indoor playground to your email
Leave a Reply
Your Phone & Email address will not be published. Required fields are mareded*