News
Why running indoor playground business
Views: 2919 Update date: Dec 21,2017
First, indoor playgroundare suit for kids from 3 years old to 12 years old. Which have huge market!

Second, indoor playground have many components to play inside, Kids have lot of fun with company and do not get boring.

While there are no official statistics for the global market volume of indoor playground. studies in shanghai shows that the number of indoor play areas in this city are more than 300. The number continues to grow as new product keep coming bring more fun for baby and more incoming for owner. Now kids play centre get more and more larger more than thousands square meter.
Components of indoor playground are development on different theme, Are cute to attract children play again and again! Kids enjoy the time that play with many others children, they make friends, lean from others and help with each others. It is perfect community for children and help lot on they own social contact!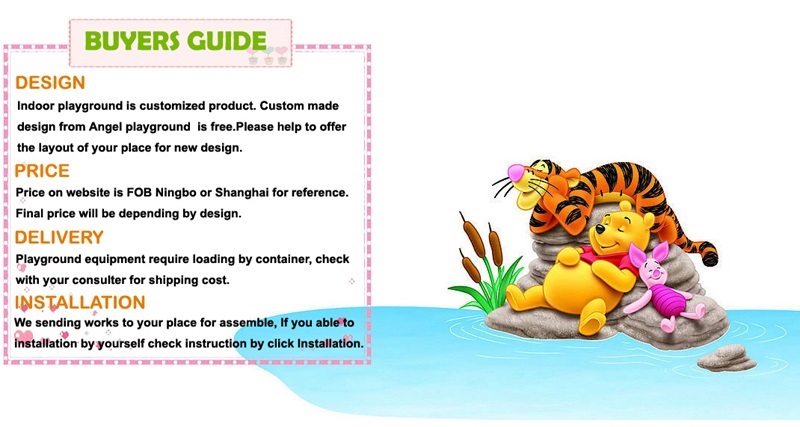 Copy right by Angel playground equipment©, please site the origination when you quote the information!
Comments

Lyndsie Montgomery Says:
We are looking for an indoor playground for our church.

Angel Playground Equipment CO.,LTD Says:
We will contact you by email And share you some models

Ash Says:
Hello there... do u help someone to start the business with kids indorr playground including all different kind of theme example jungle, science, disco, farm and more. Do u know the process?

Angel Playground Equipment CO.,LTD Says:
We will share you more information by email. Thanks for contact us!

Othan Says:
I would like to know the price for Code: A1623 Code: D1618Code: D1620 and if you ship to the Caribbean

Angel Playground Equipment CO.,LTD Says:
Hi Dear Jane will give you the quotation and check the shipping cost for you as soon as possible.

Blat Says:
I am interest in the soft playground, please give me more details.

Angel Playground Equipment CO.,LTD Says:
Jane will contact you as soon as possible

prudence bakare Says:
am looking for an indoor play equipment for special children .

Angel Playground Equipment CO.,LTD Says:
We will share you more information of indoor playground to your email
Leave a Reply
Your Phone & Email address will not be published. Required fields are mareded*