Jungle Theme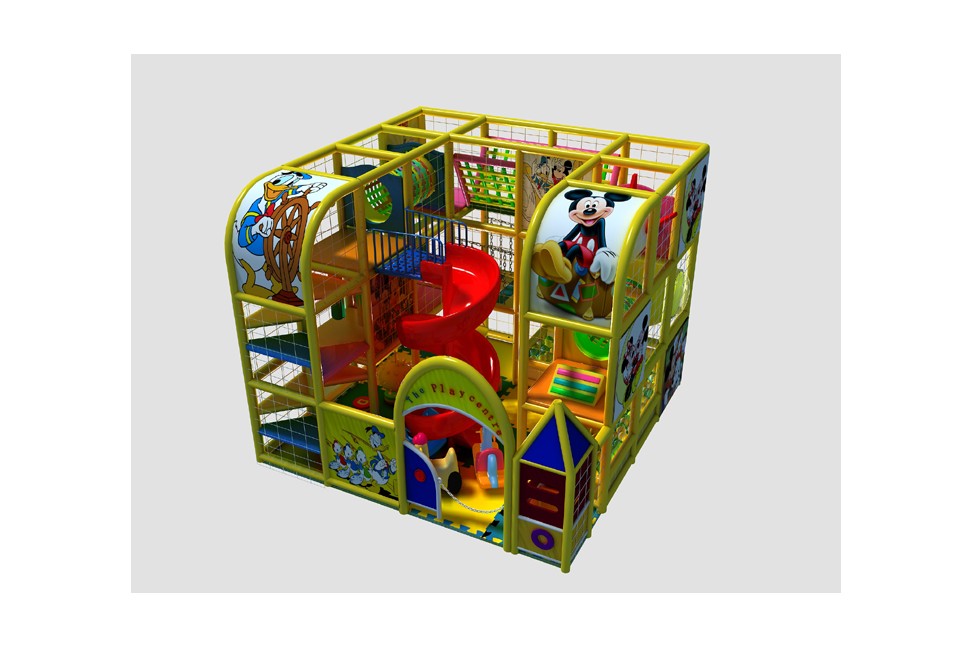 Specifications
Indoor Play
Code: AP1003
Size(CM): 500x500x400
Size(FT): 16.4x16.4x13.1
Price(FOB):$0.00
Product Details
This three floor indoor play equipment only have 25SQM, but after we put a S-slide inside, make it have good look and create better environment for kids, kids at least have one big slide to play. This slide is open not closed, kids can watching them-self slide down.
View before Delivery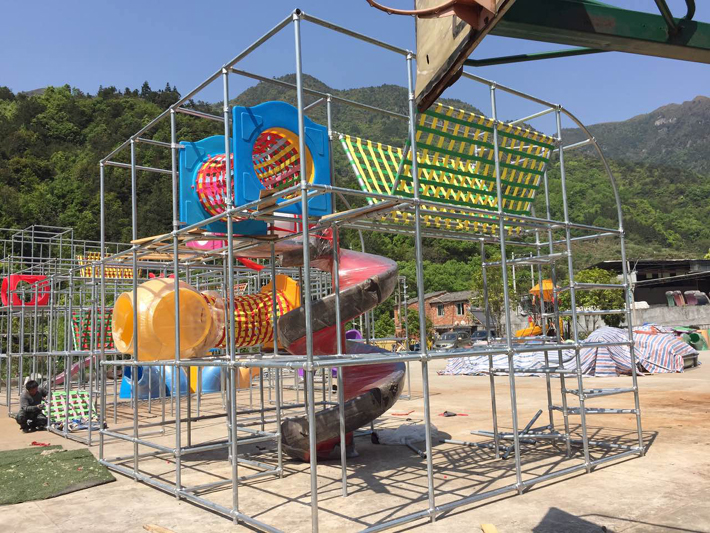 Indoor Play Equipment is the Best Playground to Keep Kids from Getting Sick

The weather is gradually getting colder and colder, temperature differs a lot from morning to evening, which will make kids get infected with flu or other seasonal diseases. In order to protect children from getting sick, parents would not choose to take their kids to the outdoors to take a walk. However, they ignored that there is a place that can both protect kids from feeling cold and providing them with a lot of chances to exercise their bodies. Yes, that is the indoor play equipment.

For one thing, children's immune system will begin to drop if they have no excess to do exercises in their daily life. Since parents worry about outdoor activities will cause some unexpected disease, and then I think indoor play equipment will successfully help you deal with the problem. Because playground equipment provide kids a warm environment that is almost as comfortable as home. Without being exposed in an environment where the temperature changes from time to time, it will be less likely that kids we'll get cold.

For another, one should be well informed that the main reason that lead to cold lies in that kids keep on taking off their clothes while they are doing activities. Exercise makes them feel hot and sweat. So kids would like to take off the coat to stay cool. Even if they didn't take off their coats in the process of playing, it is still possible for them to get cold because the evaporation of sweat take away the warmth in their body, which will make them feel cold and uncomfortable. While in the indoor play equipment, parents and kids are totally kept away from such problems because we've got air conditioning to control to temperature create a comfortable environment for children to have fun.

What's more, indoor play equipment provides children with comfortable and warm place to take a rest after a long-time exercise. A good rest also plays an important role in keeping children from getting cold. Doing exercise is a process of outpouring energy, while the process is a way of inputting l of energy. If the balance of children's body can be kept, it will also be less like for kids to get sick.

In inclusion, if you are thinking about where to take your kids to do autumn exercises, indoor play equipment will no doubt be your best choice. Children need a lot of chances to exercise no matter what season it is in a year. What parents have to care about is how to reduce bad effect rather than deprive indoor play equipment from children's life. Actually, what you are doing is not for their benefit.
Copy right by Angel playground equipment©, please site the origination when you quote the information!

Reviews


Mdm Nur Says:
Would like to know the cost of an indoor roleplay playground..please email as soon as possible...

Angel Playground Equipment CO.,LTD Says:
Thanks for contact Angel playground! We will share you more details by email.


Mdm Nur Says:
I would like to know d cost for indoor kids roleplay house with the road, trees, and others..reply ASAP..tq

Angel Playground Equipment CO.,LTD Says:
We will share you the catalogue in email!


Tourino Says:
I have small open space of 58sqm (10mx6m), looking for suitable soft play product from your company.

Angel Playground Equipment CO.,LTD Says:
Hi Dear Please share me your 58sqm place layout. We can design for you and give your exactly quotation.


tammy keesey Says:
I need infor. for starting indoor playgrand

Angel Playground Equipment CO.,LTD Says:
We will send the process of indoor playground to your email


Mohammad nadeem Says:
I want to open new place and looking for things that I can add?

Angel Playground Equipment CO.,LTD Says:
Hi Dear Thanks for contact Angel playground. Do you have layout of your place? We can design for you! Jason will share you the process of indoor playground to your email.
Add a Review
Your Phone & Email address will not be published. Required fields are mareded*