Jungle Theme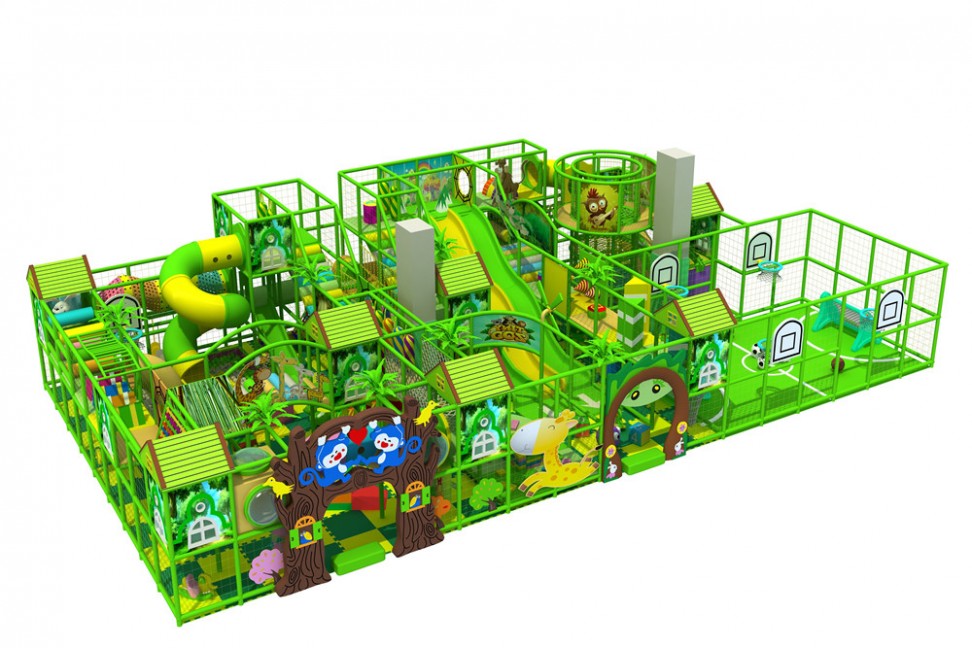 Specifications
Indoor Playground Equipment
Code: A1604
Size(CM): 2100x1120x420
Size(FT): 68.8x36.7x13.8
Price(FOB):$0.00
Product Details

On this indoor playground equipment, the designer are more focus on exercise equipment. Have one small football play area, this area also can play basket ball have four hoop on the frame. Kids can get level three by climbing stair, also can climbing from the spider tower to the top level, this tower have one tube tunnel connect with main structures, then kids can slide down from the 3 lane fiber glass slide or the big tube spiral slide to first level!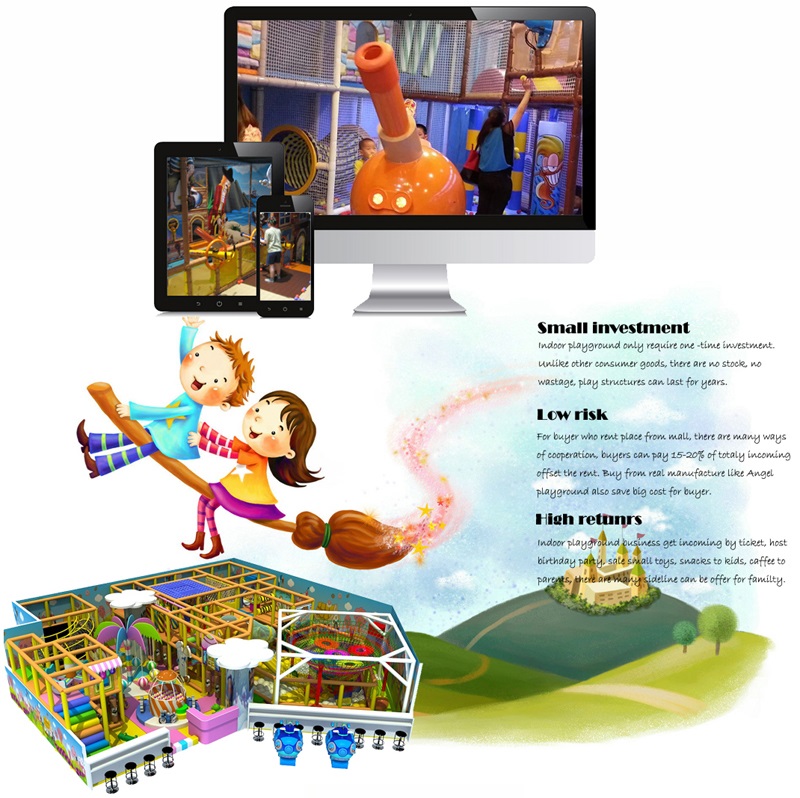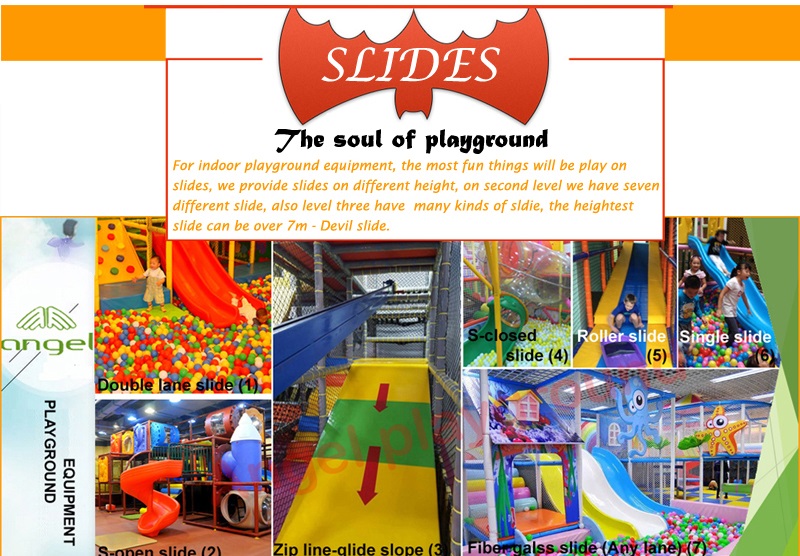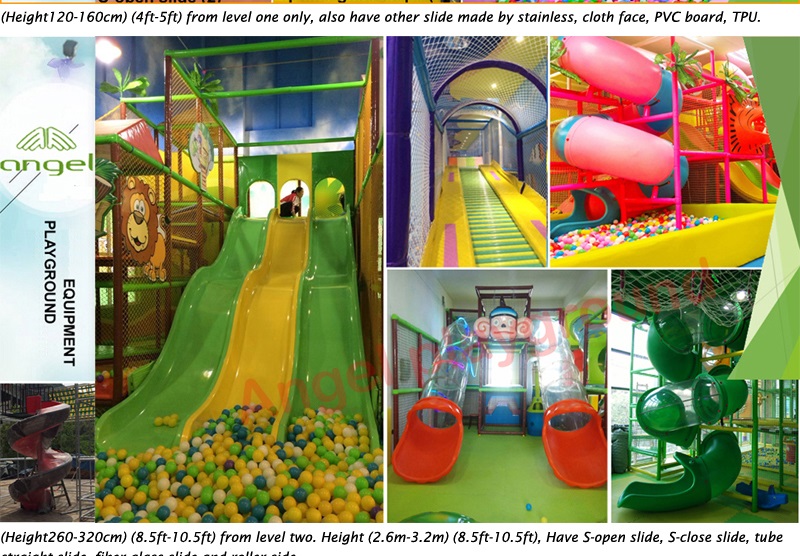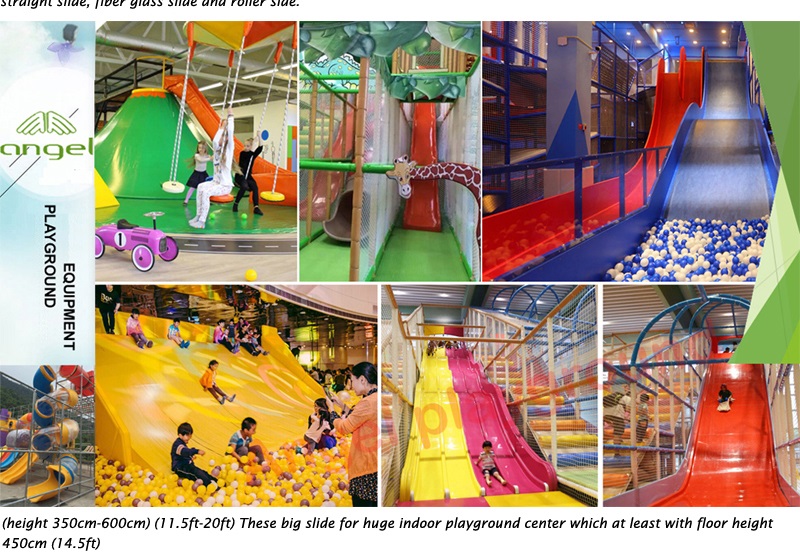 Love your children? Then give them the best-- indoor jungle gym
Love is not just a word, it is a responsibility, it bears much more than what we can imagine. As a husband, loving your family members means working hard to support the home; as for teachers, loving your students means teaching them the right thing and giving them directions all the time; and as for parents, which may be the most tiring job in the world, loving your kids means trying your best to support them and encourage them to try new things. In today's world, children have almost lost their right to be free, and indoor jungle gym seems to be the last place that have kept it. So as parents, shouldn't we just allow them to enjoy themselves without interruptions?
"Love", however, is something easier said than done. And there are a lot of people in the world do bad things under the name of love. Sometimes love may even drive people crazy. Hence, love is like a a sword with two edges. If you've clearly understood that, you can make good use of it, otherwise, you would achieve nothing but to make things worse. The same is true of the love of parents. Every parent may have their own understanding toward the word. Some believe that love is to give, so they satisfy the requirements of their kids as possible as they can; while other parents believe that love is to control, they consider kids as little creatures that need protection all the time. It is hard to decide whose idea is correct, but as far as I'm concerned, love is both to give and control.
If parents know only to give, kids would form the idea that everything is easy to get, there is no doubt that they are happy to have parents like that, but a lifestyle like this would kill their inspiration to achieve a goal because in their mind, they believe that their parents will get it for them. While as for those parents who prefer to control kids, they are more likely to deprive kids of the gut to take steps forward. They are too strict with their kids. Kids in such families suffer more pressure and are inclined to feel depressed or sad about life. Living a life without any right or freedom is somewhat too tough for a kid.
So according to the above analysis, we have learned that neither too strict nor gentle love suits kids. So can we find some point that we can all agree with? What can we give our kids as a gift of love? Maybe it is to change our attitude and just spare sometime with them in the indoor jungle gym. Try once or twice a week to forget your role as their parents, but as their dear friends. You are the same and there is not gap between children and parents. And I guess this may be the best and most attracting gift.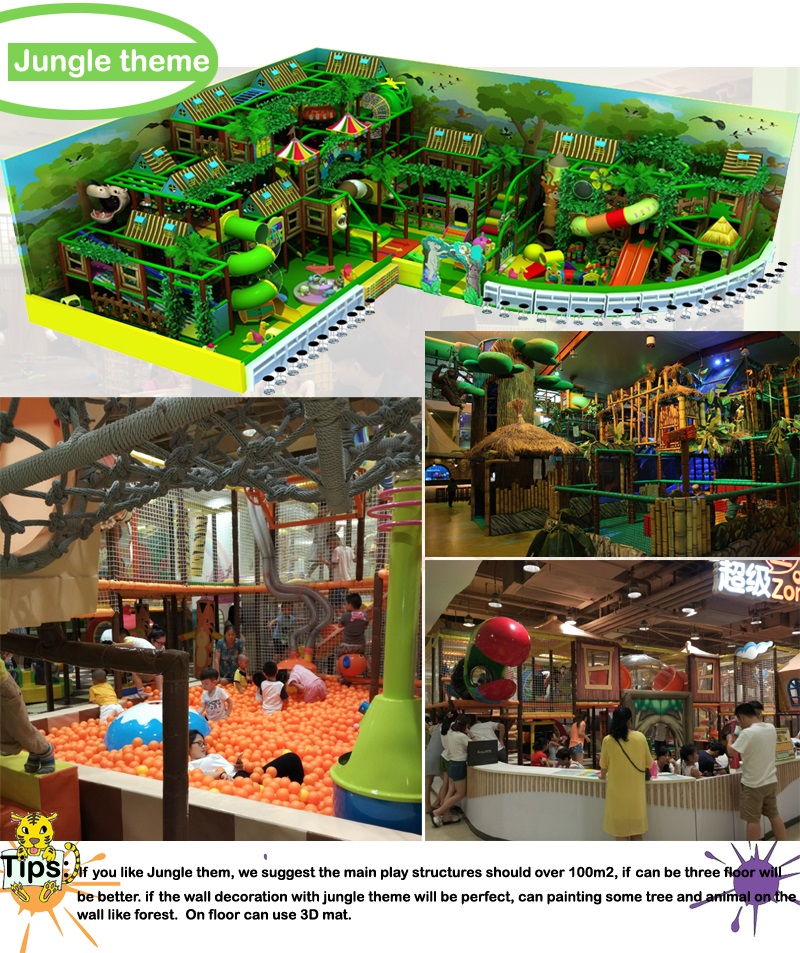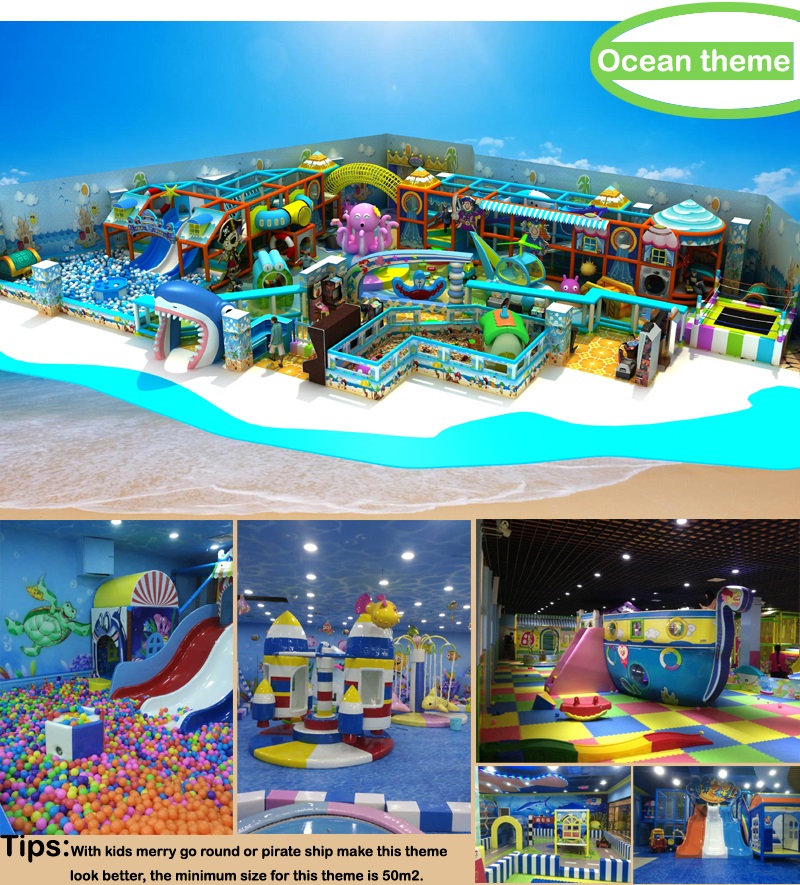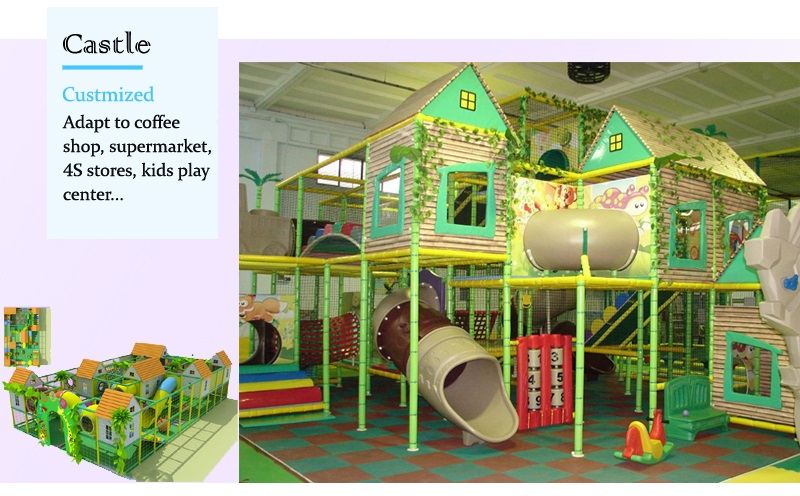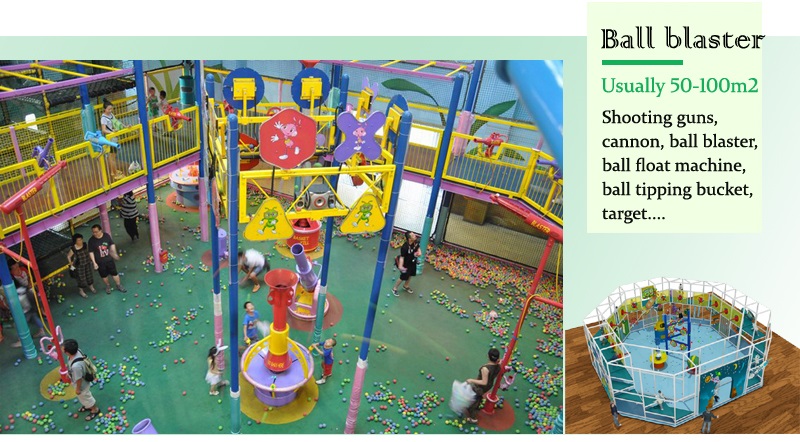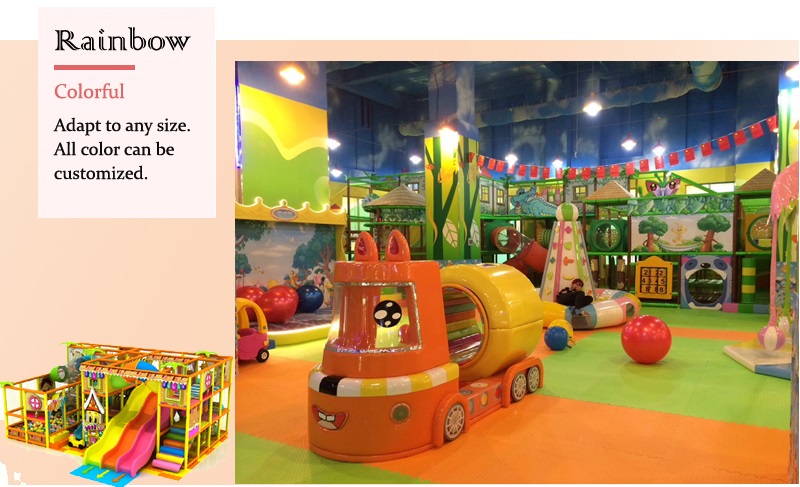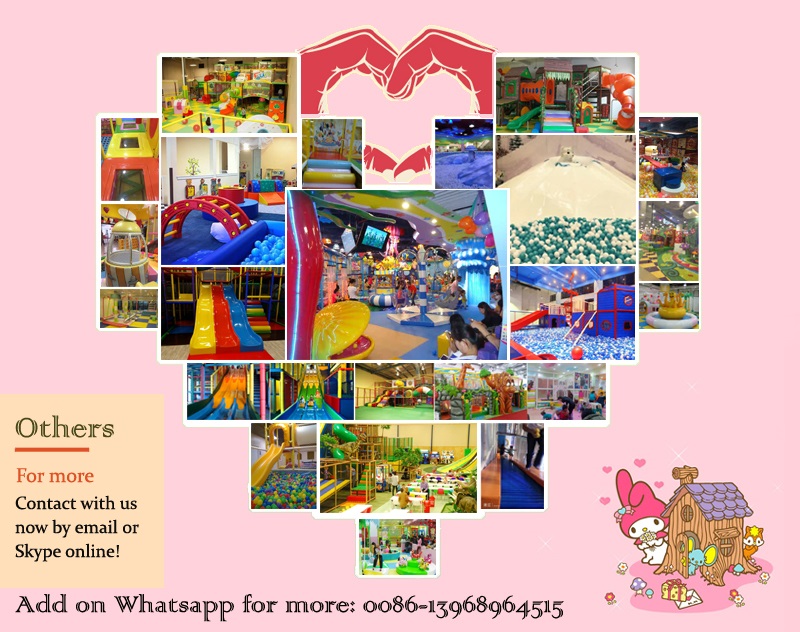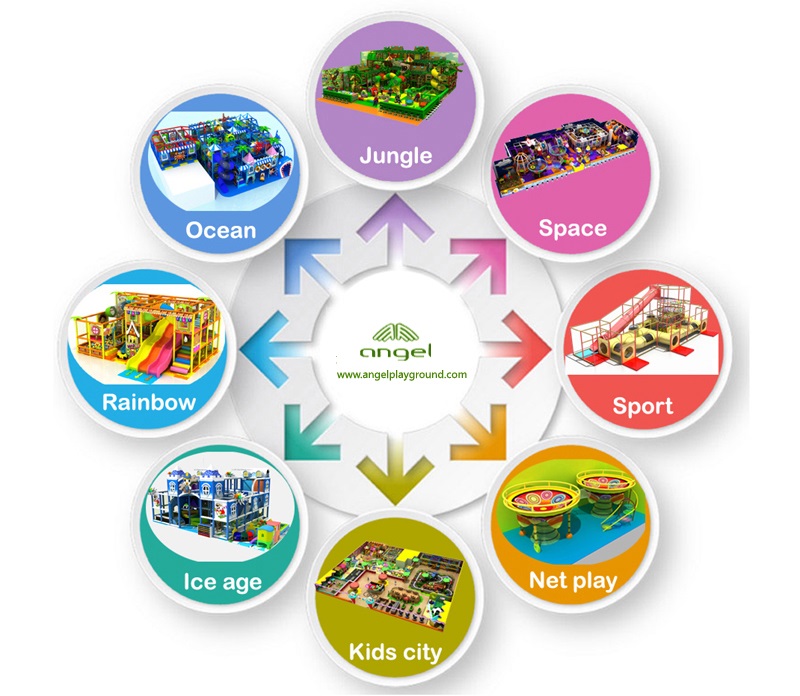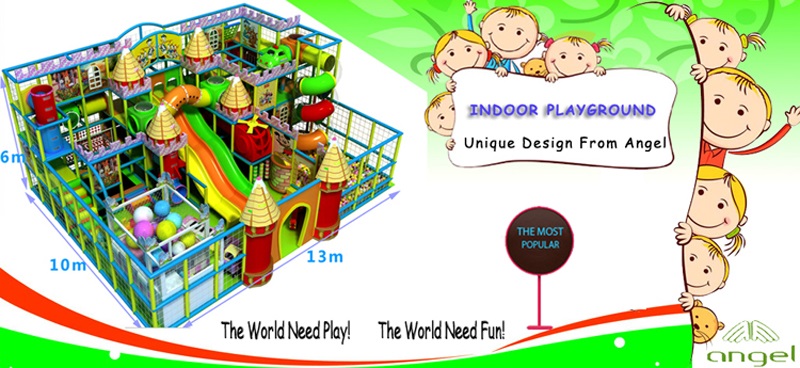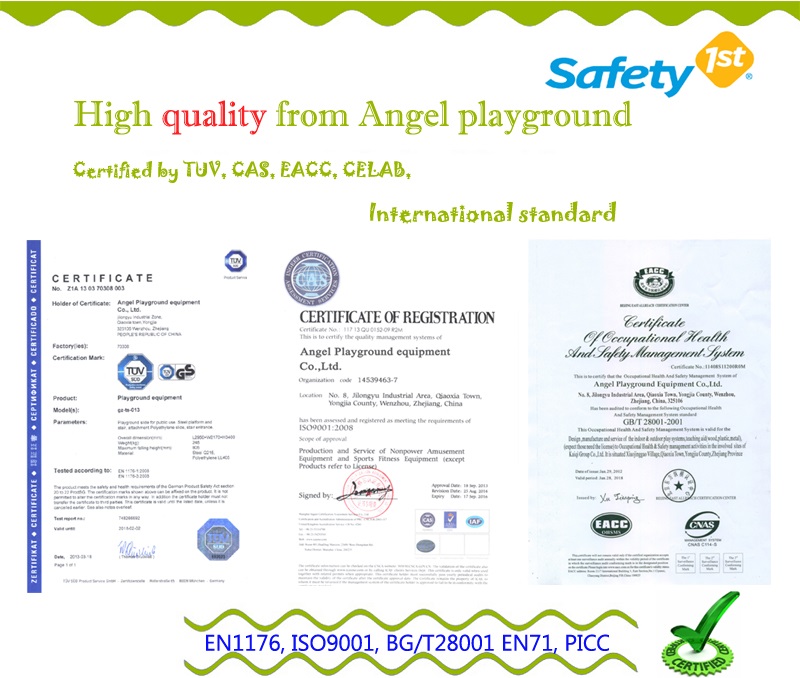 Copy right by Angel playground equipment©, please site the origination when you quote the information!
Reviews


Mdm Nur Says:
Would like to know the cost of an indoor roleplay playground..please email as soon as possible...

Angel Playground Equipment CO.,LTD Says:
Thanks for contact Angel playground! We will share you more details by email.


Mdm Nur Says:
I would like to know d cost for indoor kids roleplay house with the road, trees, and others..reply ASAP..tq

Angel Playground Equipment CO.,LTD Says:
We will share you the catalogue in email!


Tourino Says:
I have small open space of 58sqm (10mx6m), looking for suitable soft play product from your company.

Angel Playground Equipment CO.,LTD Says:
Hi Dear Please share me your 58sqm place layout. We can design for you and give your exactly quotation.


tammy keesey Says:
I need infor. for starting indoor playgrand

Angel Playground Equipment CO.,LTD Says:
We will send the process of indoor playground to your email


Mohammad nadeem Says:
I want to open new place and looking for things that I can add?

Angel Playground Equipment CO.,LTD Says:
Hi Dear Thanks for contact Angel playground. Do you have layout of your place? We can design for you! Jason will share you the process of indoor playground to your email.
Add a Review
Your Phone & Email address will not be published. Required fields are mareded*